This content requires HTML5/CSS3, WebGL, or Adobe Flash Player Version 9 or higher.

Interesting Facts About the Amsterdam Red Light District
It is located right in the heart of the city's Old Center, thus making it easy to find and access and close to many other attractions.
The first guide that was intended to highlight the rather unique attractions in this district dates back to the 1600s.
Visitors are encouraged to exercise some care when taking photos while in the area. Anyone hoping to catch a direct snapshot of one of the window-shop prostitutes can expect to have their camera confiscated at the very least.
It's not all about prostitution and vice in the Red Light District. The area actually boasts some of Amsterdam's loveliest canals, and the historical architecture is quite monumental and appealing.
Pick-pockets are in relatively good supply in this part of town, and visitors should be vigilant on the whole. That's not to say that the area is exactly dangerous. There are some seedy elements, however.
The Amsterdam Red Light District is the most famous district of its kind in the world. It is also among the top tourist attractions in the city that it calls home. Within the boundaries of this district, prostitution is legal, and the resident prostitutes actually market themselves in storefront windows of sorts. These windows are often illuminated with reddish lights, hence the district's nickname, and the overall scene is unique and interesting.
There is more to the Amsterdam Red Light District than prostitution windows, however. Peep shows and theaters are also on offer, and visitors can choose to take a break at local coffee shops that double as marijuana outlets (though, do familiarize yourself with laws in this country). On the less hedonistic side of things, the district boasts some lovely architecture, as well as an old church, and some pretty canals.
Amsterdam Red Light District History
Amsterdam's famed Red Light District, which is locally referred to as either De Wallen or Rosse Buurt, has been around since the fourteenth century. Originally, it was home to numerous distilleries, and these distilleries attracted their fair share of sailors. After spending a lot of time at sea, many visiting sailors craved more than just liquor, however. The desire for female companionship was also common, and as such, the prostitution industry began to grow in De Wallen. As far as the district's history as a tourist destination, it is interesting to note that the first guide to highlight the unique attractions was made available in the 1600s.
Amsterdam Red Light District Attractions
Gone are the distilleries, though bars are available in good number, and it only seems right that a neighborhood steeped in vices would feature coffee shops that sell marijuana. The district is also home to museums that focus on things such as marijuana and sex. If a break from the seedier side is in order, visitors to the Amsterdam Red Light District might duck into a local restaurant. There are actually some excellent ones to choose from in the area. They can also check out Oude Kerk. The oldest church in the city, it dates back to the 1300s and is open on most days.
Recent Legislation
Amsterdam has been taking on a less liberal personality in recent years, as many local legislators are seeing a need to clean the city and its image up. As can be imagined, the Red Light District has been a victim of this. Numerous prostitution windows have been closed in an attempt to lessen the prostitution industry's impact, and attempts have been made to encourage upscale businesses to move in. Some restrictions have also been put on the local coffee shops and on the Amsterdam coffee shops in general.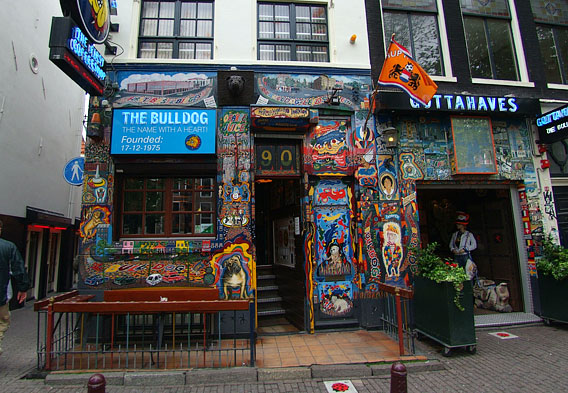 The Amsterdam Coffee Shops
Amsterdam is home to numerous coffee shops that sell more than just coffee, often also marijuana and hash. Marijuana and hash menus actually list the various products, and more often than not, the potency of said products is clearly displayed. For years now, any and all adults, regardless of their nationality, could duck into an Amsterdam coffee shop and purchase marijuana, hash, and maybe even magic mushrooms or some other mind-altering substance. In May of 2011, however, the Dutch government announced that within a year's time, a law that bans foreign adults from purchasing such things at a coffee shop would go into effect. Also, Dutch adults who wish to continue the practice must apply for membership at a specific shop.
Must See Sights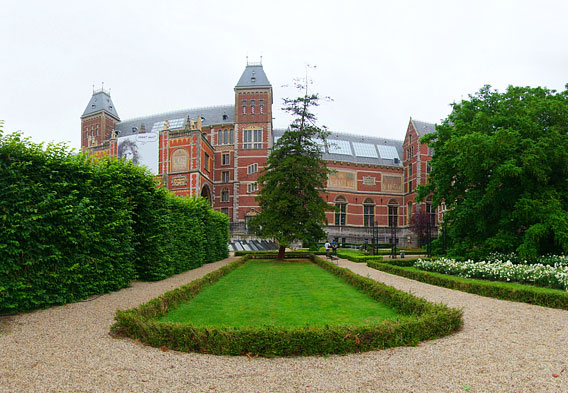 Rijksmuseum
If you want to get a true sense of the city, the Red Light District and the local coffee shops aren't the only must see attractions in Amsterdam. Some of Europe's best museums are found within the city, and they include the Rijksmuseum. Widely considered to be the best museum in all of Holland, this museum displays numerous works by the famed Dutch masters, but that's just the start. The total collection includes millions of objects, and the beautiful, neo-Renaissance building that houses it all is quite a sight to see.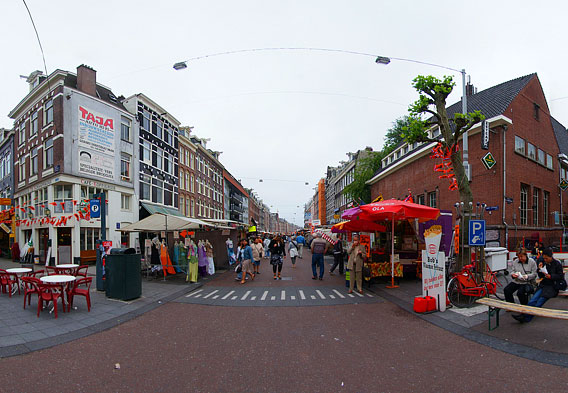 Albert Cuyp Street
Albert Cuypstraat Street is just one more example of a must see attraction in Amsterdam, and there are plenty of others. This market street, which is among the largest of its kind in Europe, is a full kilometer in length and features hundreds of stalls that sell all kinds of things. Monday through Saturday are the days when the lively market is open for business, with the hours of operation being 9 a.m. to 6 p.m. You can find Albert Cuypstraat Street in De Pijp area, which is part of the Oud-Zuid (Old South) district. This puts it relatively close to the Rijksmuseum.

Back to top © Dan Taylor/Destination360. All Rights Reserved